Windsor Revive™ Vinyl pocket replacement casement and awning windows are designed with easy operation in mind, allowing you to bring the outdoors inside. With a multi-point locking system, featuring a number of lock points along the sash to create a weathertight seal, our replacement windows offer superior energy efficiency. Performance is made simple and fluid through a single lock lever located low on the casement and awning, meaning every window is easy to operate, regardless of where it's placed. Let the world in with Revive Vinyl casement and awning windows.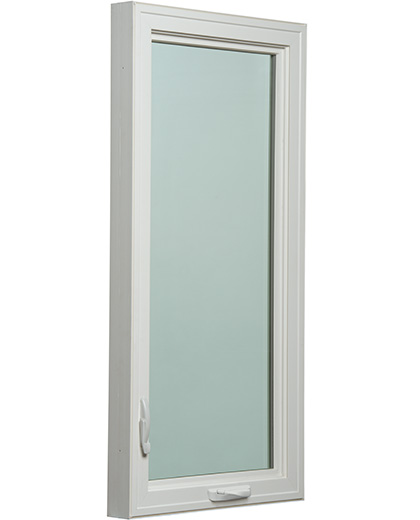 Low-maintenance vinyl frames look great year after year – no need to paint or scrape your windows again.

Optimal energy efficiency, superior weather resistance and thermal performance provided by rugged, multi-chambered vinyl sash and frames.
Two-sash, one-frame weatherstrip system forms a tight seal against the elements, keeping even extreme weather outside.
One easy-to-reach lever pulls the sash in at multiple locations for an airtight seal.
Recessed crank handle nests in the operator cover housing, keeping it out of the way of window treatments.
Adjustable hinge system ensures proper alignment and smooth operation.